We are incredibly grateful for the support of our market sponsors! Their support assists us in management, planning, and promotion, rent, insurance, and other costs associated with maintaining and growing our market.  
If your business is interested in helping our market thrive and showing your support for local agriculture and the Chatham community, view our PFM Sponsorship tiers.

CORA is a nonprofit organization serving residents facing food insecurity within Chatham County, NC. Our ultimate goal at CORA is to build a community without hunger by collecting and purchasing healthy food for distribution through our food pantry, related programs, and network of local partners.
Are you a market grower, home gardener, professional landscaper, or weekend trail rider? Country Farm & Home has what you need to make your next project a little easier. You'll find we have competitive prices and a knowledgeable, caring staff. Experience shopping at a locally, family owned and operated (since 1993), independent store in the heart of Pittsboro North Carolina.
Helping our community grow food naturally & nutritiously while nurturing the soil.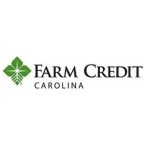 Carolina Farm Credit is a stockholder-owned cooperative providing financing to full and part-time farmers and agricultural-related businesses and also providing financing for the construction and purchase of homes in 54 counties through 29 branch offices. Appraisal and Leasing services are also available.
919-742-2189
Quality Equipment, LLC is a full-service John Deere Dealer committed to upholding a higher standard of excellence in quality service and products. You'll find the industry's best equipment, parts availability and service in the industry, and an unmatched level of product support. With 28 locations across North Carolina and southeastern Virginia, we carry a complete line of new and used agricultural, lawn and garden and commercial worksite products.
Eric Andrews Land Sales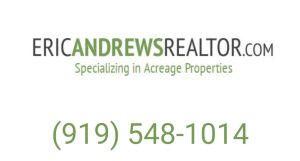 is the only Accredited Land Consultant in Chatham County. He has assisted clients with finding and selling pumpkin, blueberry, hops, pecan, alpaca, and bee farms just to name a few. If you want to find suitable land for an agricultural enterprise, sell a farm, or just want to buy or sell a property with acreage, Eric Andrews is the agent with over 20 years of experience and knowledge that can help you!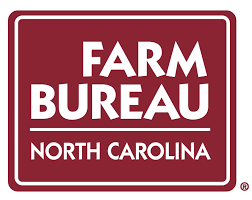 Jack Dixon Farm Bureau Insurance insures large & small farms including confinement houses, barns, equipment, livestock, greenhouses and more. Our farm owners & farm comprehensive liability also extends liability insurance for farmers to farmers markets for unprocessed product automatically. We also do basic homeowner policies for non-farmers, auto insurance, life insurance, health insurance through Blue Cross Blue Shield, flood insurance and some smaller commercial exposures.  919-663-1621