The Pittsboro Farmer's Market is open year round with select items. Open Thursdays from 3PM-6PM, the Farmer's Market is located at 287 East Street. Directions are available at the bottom of this page.
Click here for pre-order and other important information regarding COVID-19.
Farmers at the the Pittsboro Farmer's Market:

Celebrity Dairy
Goat dairy products:
Plain and herbed logs
Spreadable cheese
Dehydrated cheese
Mold-ripened cheese
Yogurt
Website: https://celebritydairy.com/
---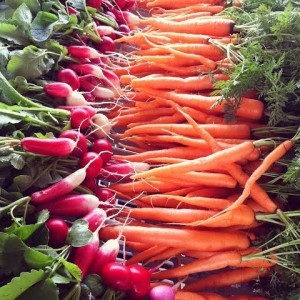 Granite Springs Farm
Granite Springs Farm is located 6 miles north of Pittsboro, NC off Highway 87 in Chatham County. Meredith Leight and crew are in their 11th year of growing vegetables and mushrooms year around for their CSA, Pittsboro Farmers' Market and local restaurants. They're passionate about building the life in the soil and don't use synthetic pesticides, herbicides or fertilizers. They believe in making good food accessible for all people, and take SNAP/EBT and offer workshare opportunities and subsidized shares for over a third of their CSA members. They enjoy supporting Pittsboro's Carolina Farm Stewardship Association, Abundance NC, and Community Lunch at St. Bart's in Pittsboro.
Website: www.granitespringsfarm.com
Facebook: @granitespringsfarm
Instagram @gsfpbo
Twitter @GSFPBO
---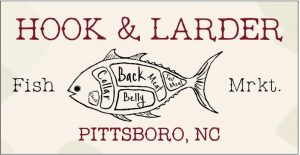 Hook & Larder
Fresh North Carolina caught fish. Hook & Larder is a Seafood purveyor in local farmers markets. We specialize in fish and shellfish that are sustainably caught & raised in North Carolina.
---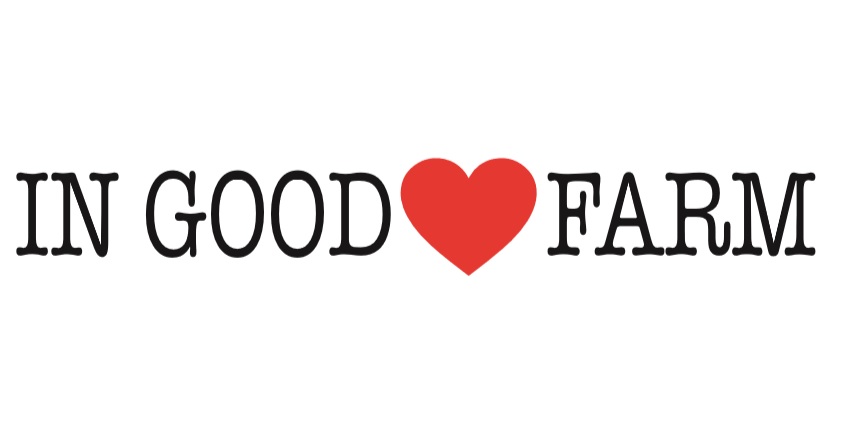 In Good Heart Farm
We are a small, family produce farm of 10 years located about 10 miles west of downtown Pittsboro, NC. Our address is Pittsboro, more specifically we're off Jay Shambley Road 
in
 Hickory Mountain. The farm was loved and cultivated by the late Bill Dow, who was the first NC farmer to have his farm certified organic and one of the founders of the Carrboro Farmers' Market. The farmland is now owned and operated by us, farm & life partners, Patricia Parker & Benjamin Shields, along with our two children. We strive to continue Bill's legacy and farm 
in
 a way that is ecologically healthy & communally strengthening. Currently we grow year-round on about 5 acres (3 
in
 orchard and 2 
in
 garden). Rotation, cover crops, and compost are central to our production philosophy of feeding the soil biology to feed the crops. We grow a little over 100 different varieties of vegetables, a few different fruits (strawberries,melons, apples, pears, and blueberries) as well as annual cut flowers. We grow and sell year round by using various season extension tools, variety selection and a few different marketing channels, namely our CSA, farmer's markets and restaurants. We believe access to healthy food is a human right. We offer sponsored CSA shares for community members 
in
 need & we also participate 
in
 an annual collaboration we founded called Farm it Forward. We provide CSA shares along with community partners, Wake Med Energize! and Wake County Cooperative Extension, for a 6 week long program that includes cooking and eating with other families. We like to be part of the community and we enjoy participating 
in
 the Abundance Foundation's PepperFest, the Carolina Farm Stewardship Assocation's (CFSA) Piedmont Farm Tour, and the Center for Environmental Farming Systems (CEFS) Farm to Fork fundraiser, among other events.
---
Lilly Den Farm
Lilly Den Farm works hard to provide a wide variety of natural and locally raised meats for individuals and families to enjoy with the peace of mind knowing the meat was raised healthy and humanely.
We are a young family of six who live in Goldston, NC. Tucker, a farmer from Schoharie, NY, was born on a small dairy farm. There he learned the work ethic and constant hard labor it takes to be a successful farmer. Milking a herd of 30 Guernseys, he became passionate about the show aspect of breeding and raising dairy cattle.
As Tucker became an adult he began to raise his own beef because he was tired of the poor quality of meats available. Due to the demands of desirable meats from friends and family, he decided to get his meat handlers licenses, expand on his variety, and sell his products locally.
Tucker enjoys breeding, raising and selling his products. However, he is still passionate about his herd of dairy show calves, heifers, and cows. He takes them to cattle exhibitions across the country with our 10 year old son, Dennet, our 9 year old daughter, Lilly, our 2 year old, Meadow and our newest family addition, Rye.
I, Mackenzie, was fourth grade teacher from Staten Island, NY who fell in love with a country boy and the farming way of life. I have been farming full time for almost 2 years now and am fortunate enough to home school Dennet and Lilly. I feel very fortunate to have our farm and I am excited to watch it grow. It is my dream to share this wonderful experience with others.
We stand behind our product completely. We are committed to providing high quality meats at a reasonable price.
---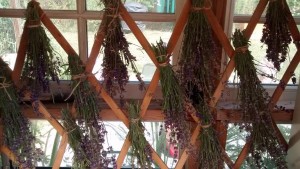 Solstice Herb Farm
We are a family-owned micro-farm specializing in culinary & medicinal herbs, offering a retail line of apothecary formulary and handcrafted organic body care products. We are also a working homestead growing heirloom vegetables and fruits, utilizing sustainable, permaculture-based principles of responsible & ethical land stewardship.