Pittsboro 2017 Farmer's Market Begins April 6!
It is only 2 weeks away: the 2017 season will soon be here!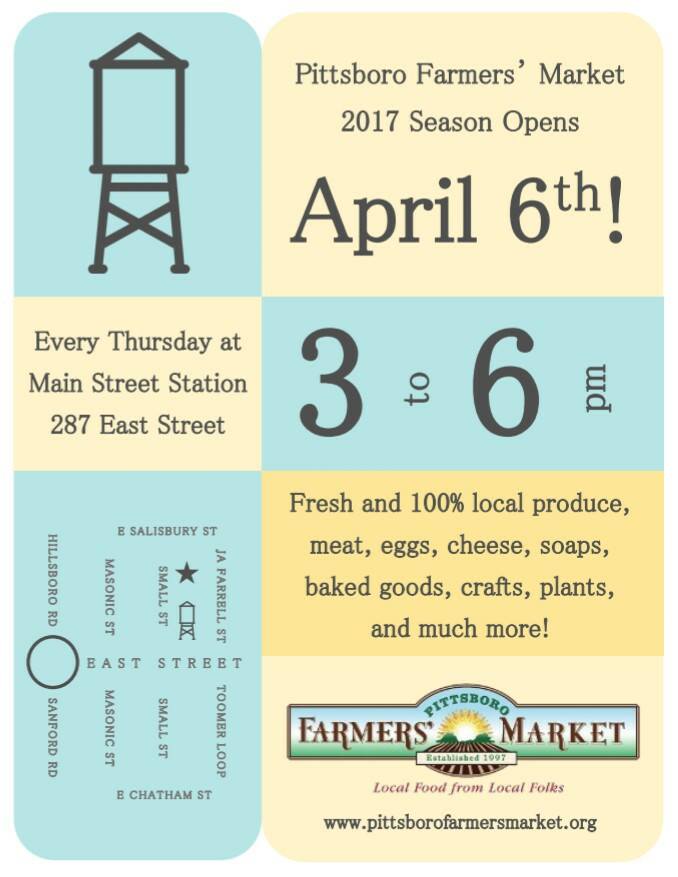 The days are getting longer and it looks like the final frosts are behind us. That means, it is almost veggie time!
Blueberries won't be in yet but locally grown veggies will soon be available and it is only a matter of time before strawberries are here!