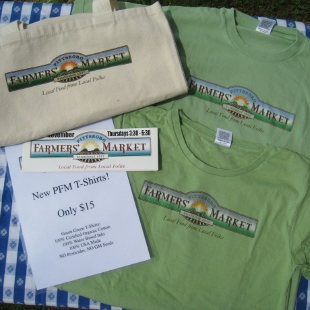 About the market
The Pittsboro Farmers' Market was started in 1997 as a collaborative effort on the part of local farmers, the Chatham County Cooperative Extension Service, the Chatham County Fair and local residents.
The Pittsboro Farmers' Market is a "Producer Only" market, which means that the vendors may only sell the items they grow or produce; vendors are not allowed to buy and re-sell at the PFM.  Producers within a 50 mile radius of Pittsboro are eligible to join the market.  This ensures fresh local offerings for our customers.  Growers in the Chatham county area are able to produce a multitude of seasonal crops and the PFM provides an important outlet for direct marketing of their products.
Contact Us
The best way to stay on top of important updates is to join our newsletter.
We can also be emailed at: pittsborofarmersmarket@gmail.com
Applications
If you would like to be a vendor at the Farmers market please see the market rules and application below: